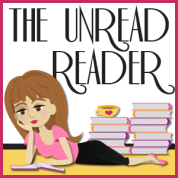 Interested in finding out what I do when I'm not reading? Head on over to Missie's blog, The Unread Reader! I got the wonderful opportunity to guest post on her blog. Thanks so much Missie! I hope you get a chance to check it out, and read a bit more about me!
Also, keep an eye out for my upcoming Interviews With Authors: A Talk With Bettina Restrepo, author of Illegal! It'll be up very, very soon and I can't wait to hear what you think of it. Bettina Restrepo was so kind to answer some of my questions. Thank you Bettina! So stay tuned!
-This is T.B. with Another Book Back on the Shelf...
Until Next Time, Keep Reading!